Flat, Round, Rope, High-
Flex, Lightweight and Quick
Release
A range of specialist high performance metal braid and earth bonding leads, designed and approved for aerospace, defence, industrial and energy market applications.
The comprehensive range of high quality metallic products includes customised and market approved bonding leads, flat, round and rope braids, with various options of materials, terminations, insulation and identification:
In addition to the standard materials used to produce braids and bonding leads it is also possible to utilise even higher performance materials such as stainless steel, silver plated copper and pure nickel.
These 'specialist' materials exhibit properties suitable for the most demanding applications, such as those requiring extreme temperature and corrosion resistance.
Silver-plated Copper:
For applications needing excellent conductivity at temperatures up to 200ºC. Particularly suitable for extreme aerospace and space applications.
Stainless Steel:
Offers outstanding corrosion resistance compared to many materials, particularly when in contact with salt water and high temperature capability up to 400ºC. Ideal for off-shore and marine applications.
Nickel:
Pure nickel strand can be used at even higher temperatures (649ºC) whilst still exhibiting excellent conductivity and corrosion resistance. Nickel is particularly suitable for applications in extreme conditions such as welding, furnaces
and power stations.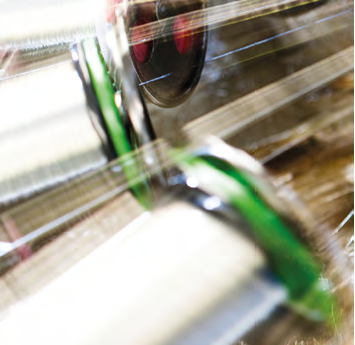 We supply bonding leads and metal braid to many of the major aerospace and defence companies of Europe and an influential contributor to the development and promotion of the EN4199 European standard for metal braid and bonding leads.
Airbus
ASNE0088 to 0092
Round braid bonding leads, Tin and nickel plated
Typhoon (Eurofighter)
JN1061 Flat braid bonding leads, Ni plated Cu
JN1151 Flat and rope bonding leads, Ni plated Cu
JN1006 Quick release bonding leads, Sn plated Cu
JN1077 Quick release bonding leads, Ni plated Cu
JN1068 Rope bonding leads, Al
Typhoon, Tornado and Hawk
PAN6619 Quick release bonding leads
General
LN9264, CSP48 and AGS2097
Please contact us for more details.